// SHELVING AND RACKS
Get a one of a kind garage with top of the line products.
// WE'VE GOT OPTIONS
Custom designs to fit any garage and any hobby.
// ROOM TO SPARE
Get garage clutter off the ground and out of the way.
CONSULTATION
IT'S TIME TO GET ORGANIZED.
CONSULTATION
IT'S TIME TO GET ORGANIZED.
CLEAR THE MESS IN MISSOURI CITY
Whether your garage is full of footballs and sports gear, or you just have too many tools to count, we have the storage solution for you. With our system of garage shelving, Missouri City locals can have more free space in their garage.
//

Strength
For every 4 feet of shelving, the system can hold over 1,000 lbs of storage. Let your imagination run wild with what you will put on your shelves!

//

Adaptable
Our garage shelving is adaptable to all garage shapes and sizes. Our shelves are quickly installed and able to adjust as your storage needs change.

//

Lifetime Warranty
Our Monkey Bars products are so durable and reliable, we back them up with a lifetime warranty.
STRONG
Holds 1000lbs every four feet of shelving
CUSTOMIZABLE

Hooks and Bars are easily adjusted

OFF THE FLOOR

Get everything off of your floor for easy cleaning
PROFESSIONAL INSTALL

Authorized dealers ensure the best solution
Monkey Bars Shelving and Accessories
The Monkey Bars patented system will fulfill all your needs for garage shelving. Our systems are customized for each homeowner and can store your various storage items.
Layered Storage: Our patented bar and hook systems are designed to layer your storage items and maximize the available storage space you have.
Custom Hooks: We offer 11 different rubber-coated hooks that come in different lengths and styles to fit your needs for your garage shelving in Missouri City.
Accessories to Fit You: We have the solution to storing all of your activity equipment. Need a large bag for footballs? We've got it! Need a rack for your saddle? We've got that too! Whatever you need to hang on the system, there is space for it with our various accessories.
Off the Floor: No matter the size of your garage or how many cars you need to fit, our shelves will allow for maximum capacity storage for your belongings.
Contact us today for the best garage shelving Missouri City has to offer!
FREE ESTIMATE
Committed to our Customers
We are passionate about helping our customers obtain the garage they have always wanted. Let our trained professionals aid you in your effort to clean up the clutter in your garage. Whatever your garage storage Missouri City needs are, we are here to help.
THE MONKEY BARS BENEFITS
Custom Designed: Every Monkey Bars Garage Storage System is custom designed to meet the layout of your space and your specific storage needs.
Added Space: The Monkey Bars systems actually increase your amount of usable square footage by storing things up out of the way in an efficient manner.
Mounted Shelves: Our shelves attach to any surface, anywhere. They are capable of mounting to stud, brick, cinder block and concrete. This makes them perfect for garages, sheds, storage units, and commercial buildings.
// AS SEEN ON

If you're ready to transform your garage into the ultimate in efficient organization, garage shelving in Missouri City is a great way to get started!
It's more than storage.
It's your life.™
SHELVING SOLUTIONS
6 adjustable bar positions.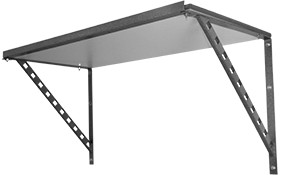 10 adjustable bar positions.
// ADJUSTABLE WALL SHELVES
Shelves 13" deep and 36" or 44" long.
Great for over windows and doors.
Set up for your height. Hang tools underneath on hooks and bars.
Installed for your height.
Easily and securely snaps in and out of the brackets. Available in 35" and 51" lengths.
Hooks snap on and off bars, and hang almost anything off the ground. 11 hooks available.
Easy organization for sports fans in your family.
Holds up to 9 buckets. Great for organizing odds and ends, balls, spray paint, and more.
Hold 1 to 9 saddles and all of your tackle.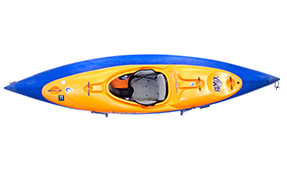 Great storage for kayaks, surfboards, boards, and more.